POST Help
Search Page
Couple of things. One, you can enter lower or upper case, however all the data is stored in uppercase, and will be reported in uppercase. You must click on the Search Now button to make the search happen. At this point, since we have multiple fields on the form, we can not accept the enter key, but you must click on the Search Now button. There are two Search Now buttons and two Clear the Form buttons, you can click on any of them. Anytime you see a dog name that is underlined, you can click on it - most cases this will bring you to the Dog Information page, unless you are requesting a particular report.
Reports. If you don't click on which type of report you want you will get a 5 generation linked pedigree report. Linked Report means the dogs that show up on the pedigree can be clicked on or are linked directly to that Dog's Information page. If you wish to go directly to another report, you can do so at the search time, or do it after you get to the 5 generation linked pedigree report.
You can enter either partial or exact dog names for a search. For example, I want to find CH. Calico Ridge Honky Tonk Hero, ROM -- I type 'hero' in Dog Name and click on Search Now. The next page I get will be a list of dogs with the letter HERO in the name. At this point I can click on the dog I want and get the report requested from the search page. Or I can enter Calico Ridge Honky Tonk Hero in the search page and go directly to the pedigree report.
When a dog report appears you can click on any other report which is on the top and bottom of the the page.
If you want to enter Hero's registration number HC-516410 you must enter it without any dashes enter like this: HC516410 and click on one of the Search Now buttons.
If you still have problems, please contact us! If you email us, please tell us what you typed and where on the search form and what error. Please email us at sunchase@wendelboe.com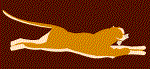 Back to Search Page
---
There is always a dog in need.
---
http://www.wendelboe.com/searchdog.html
This page is maintained by: Sunchase
Provided 'as is' without expressed or implied warranty. You can use this for any educational or non-profit purpose.
© 1997-2018 by Erik & Phyllis K. Wendelboe. All Rights Reserved.