POST Search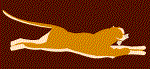 Back to Home Page | HELP Search
---
https://www.wendelboe.com/searchdog.html
Provided 'as is' without expressed or implied warranty. May be used for educational and non-profit purposes only.
All photographic material on this site is the copyright © of the submitter and may not be copied, downloaded or otherwise distributed.
Copyright © 1997-2019 by Erik & Phyllis K. Wendelboe. All Rights Reserved.